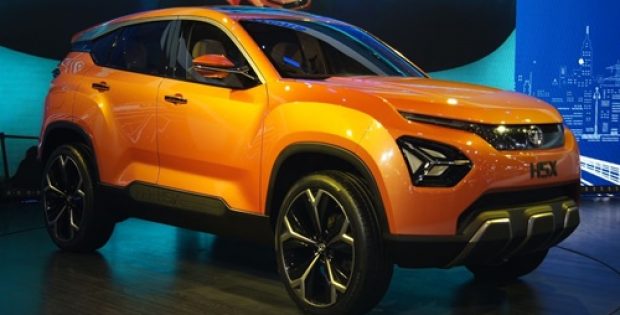 The Harrier may be launched in India in January 2019.
Harrier will make its European debut in the Geneva Motor Show in 2019.
Tata Motors, an Indian multinational automobile manufacturing firm, headquartered in Mumbai, has reportedly announced the launch date of the Tata Harrier SUV, a world class SUV built on a Land Rover D8 platform, in India. However, the news of Tata seemingly planning to re-enter the European market has grabbed even more attention that the vehicle's India launch.
Reportedly, Harrier, considered to be one of Tata's best production, will be launched in India on January 23, 2019. Tata has high hopes from Harrier, which does not seem surprising, given that its bookings started since October 15, 2018, though the company did not reveal any booking numbers. Expected booking numbers in the region could be around 10,000 and the exact booking numbers will be confirmed at the time of launch, claim sources.
According to a report, Harrier will be launched in many European countries, including in the United Kingdom. In 2019, Harrier will make its European debut in the Geneva Motor Show, post which it will be launched in Europe. To cut the cost, apparently, Jaguar Land Rover has decided to skip the show.
For the record, Harrier has been designed for the global audience, however, India has been targeted to be its primary market. Apparently, designers at Tata's design studios, located in Italy, UK, and Pune, have worked extensively to make Harrier look exactly the way it was conceptualized.
Sources claim that the Tata Harrier received accolades worldwide for its design. It has a powerful engine, intelligent safety features, 6 airbags, huge boot space, and a spacious cabin to accommodate 5 adults. Harrier has basically all the features that are required by European customers.
The Harrier is being manufactured at the firm's Pune plant, and its Transmission and Engine have been supplied by Fiat. Harrier has a 6 speed manual transmission and 2.0-liter diesel engine, which is same as that of its rival – Jeep Compass. The launch price of Harrier in India is expected to be between Rs 16 lakhs to Rs 21 lakhs.