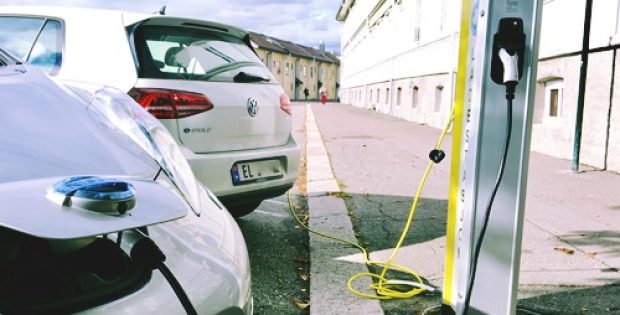 The GS-LG convergence stations will commence by the second half of 2019 initially in Seoul with further plans to expand in other major cities in the country.
South Korea's renowned oil refiner, GS Caltex Corp. has recently announced its collaboration with leading tech conglomerate LG Electronics Inc. to design advanced gas stations that fulfill future mobility needs in the electric vehicles and automation era.
Sources close to the matter state that the duo has reportedly inked a memorandum of agreement (MOA) to develop energy and mobility charging stations which, in addition to GS Caltex-owned gas station's previously offered services, will also offer new services like EV charging, maintenance and rental.
According to a statement, Il-Pyeong Park, Chief Technology Officer, LG Electronics, said that the newly advanced gas stations will become hubs for services that fulfill the needs of the upcoming era of electric vehicles.
As per LG, the charging station would comprise ultra-speed multi-charging of 350 kilowatts while the company plans to introduce wireless charging system that can ease and enhance charging operations. Furthermore, the tech giant revealed plans to introduce an AI-based digital signage service that will detect faults in electric vehicles and recommend necessary repairs.
Reportedly, LG has been involved in EV compressor and motor business. As a part of the recent move, the company deployed a new team to support the latest GS-LG convergence station business, claim sources.
For the record, GS has around 2,500 gas stations in the country, some of which are directed by the company while others are leased out. Sources claim that the new project is a part of GS' strategic effort to expand and renovate its gas stations nationwide.
According to reliable sources, the GS-LG convergence stations will be available at GS' owned gas stations in Seoul starting the second half of 2019 and is expected to gradually expand to other major cities in the country. The two firms have also revealed long-term plans to seek new business opportunities by collaborating with related startups, cite sources.