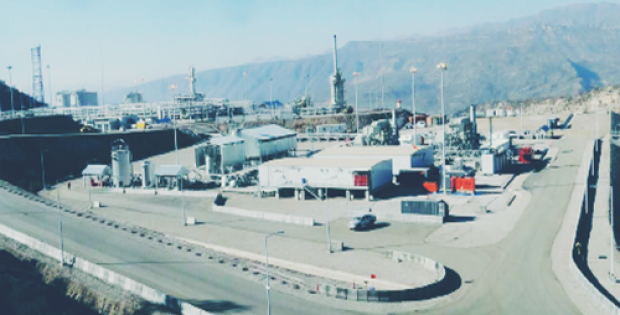 ShaMaran had reportedly disclosed in earlier press releases of June and November 2018 that there had been developments in its proposal to buy 15% participating interest in the Atrush Block from MOKDV.
The acquisition of the stake would be subject to certain closing conditions, besides consent of the KRG, and is expected to close by the first quarter of 2019.
ShaMaran Petroleum Corp. has announced that in collaboration with TAQA Atrush BV (TAQA), which operates the Atrush Block, it would be jointly acquiring from Marathon Oil KDV B.V. (MOKDV) its 15% participating interest in the Atrush Block. The two entities will acquire the stake held through MOKDV in equal proportions of 7.5%.
Citing reliable sources, the deal has been structured through back to back agreements, with ShaMaran agreeing to buy all MOKDV shares from Marathon and simultaneously signing an agreement to sell half of the acquired MOKDV's participating interest in Atrush block to TAQA. The deals would be subject to fulfillment of the conditions precedent respective to both the transactions.
Further, according to a share purchase agreement (SPA) between ShaMaran Petroleum Corp. and Marathon International Oil Company, ShaMaran would be acquiring 100% shares of MOKDV for US$63 million, subject to final closing conditions. As per a separate asset purchase agreement (APA) between ShaMaran and TAQA, ShaMaran will sell 7.5% of the 15% participating interest of MOKDV in Atrush block to TAQA, again subject to final closing adjustments.
Concurrently with the closing of ShaMaran's purchase of MOKDV's share capital under the SPA, TAQA has apparently agreed to contribute towards the purchase price under the APA. TAQA would participate economically in regard to its share of the participating interest until the APA is closed, sources mentioned.
Through this acquisition, the SPA and APA will raise the participating interest of ShaMaran in Atrush block to 27.6%, from the previous 20.1%, the sources added. Subsequently, its share of production and reserves as well as resources in Atrush will grow by 37.3%.