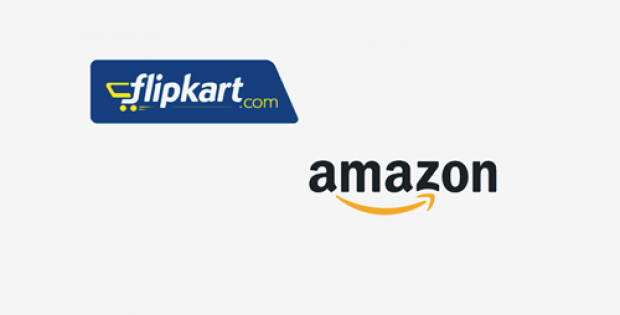 The move aims against imposition of new e-commerce policy which might hamper business and number of jobs amid e-commerce firms.
E-commerce giants Flipkart and Amazon have recently announced plans to team up against the Indian government's newly imposed e-commerce policy. As per trusted sources, the two firms plan to take help of industry bodies such as the CII (Confederation of Indian Industry) and FICCI (Federation of Indian Chambers of Commerce & Industry) along with investment giants including Tiger Global, SoftBank, Sequoia and Naspers.
Sources close to the matter cite that the government is looking to enact an e-commerce policy that makes companies like Flipkart and Amazon unviable to continue their business in the market and completely revamp their business strategy and assets in the country. Big e-commerce companies like Flipkart and Amazon regulations that are of the opinion that regulations that bar them from offering deep discounts and selling products of owned private labels, are being undertaken to appease traders in the run up to general elections in 2019.
According to Business Standard, Arvind Singhal, Technopak Advisors' Chairman, said that physical retailers also possess private labels which is a legitimate business practice. He said that there is no reason to single out e-commerce firms as they are also privately held firms, which gives them every right to run their business as per their own strategy.
Sources cite that companies fearing shutting down or business loss under their private labels might impact the number of indirect and direct jobs they offer. Moreover, the firms might also need to rethink their expansion plans in India.
For the record, the government's move comes on heels of protests by local traders saying that they are being phased out of business due to huge discounts offered by e-commerce giants. The Swadeshi Jagran Manch and Confederation of All India Traders (CAIT) have reportedly been putting pressure on the government to rollout an e-commerce policy favoring the interest of local traders.
The opposition by e-commerce companies has already started to pay off as according to latest developments, the government has withdrawn its ban on the sale of private labels.