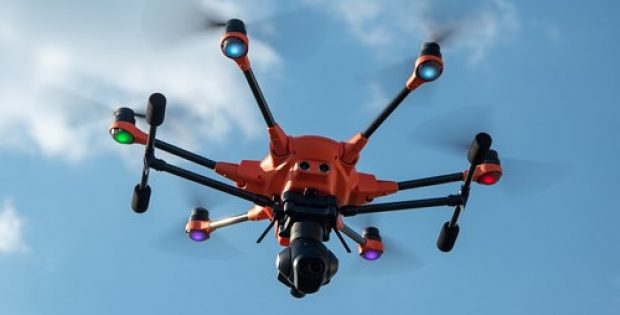 The model has been built on the modified Anafi platform version and consists of a FLIR radiometric thermal-imaging unit
Reports confirm that Parrot, a French drone industry leader, has unveiled a new commercial drone named Anafi Thermal. The model has been built on the modified Anafi platform version and brings together a radiometric thermal-imaging unit of FLIR and a standard 4K camera.
According to reliable sources, last week Anafi thermal was taken by Dronelife for a test flight in London. The user interface of the upgraded FreeFlight 6 app was seemingly very impressive. The number of different tools and options within the thermal imaging interface and also the intuitive way they were navigated and applied could simplify thermal imaging.
Notably, the value of the package that includes several components is £1,700 or $1,900 for enterprise customers, consisting of a 16GB SD card, compact shoulder bag, a bunch of accessories, the Parrot SkyController 3, and most importantly, 3 batteries.
The company has also promised that new updates and the features that are planned in future will not come with any extra cost to Anafi Thermal pilots.
Apparently, now the Anafi Thermal gimbal comprises of two built-in miniature cameras including FLIR radiometric thermal camera of resolution of 160×120 and temperature range of -10° to +400°C as well as a 4K HDR camera with Sony sensor of 21MP. It allows the pilots to promptly recognize hotspots, provides the live temperature readings, allowing areas of heat gain or loss, and based on the temperature, it separates subjects from their surroundings, sources mentioned.
Sources added that Parrot's goal was always to create a platform that could adapt to suit the requirements of enterprise and consumer markets. The standard Anafi is a prominent drone that is easy to access, highly portable, fast to launch, and robust in terms of flight time. When used with the Pix4DModel app, the Anafi Thermal can also be used to create 3D images of sites and structures.