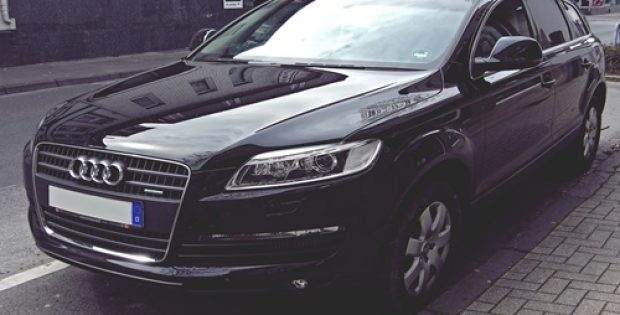 The move will allow customers to rent Audi's best in class Q7 model for personal transit in selected U.S. cities.
A nationwide rollout of the same is expected in June 2019.
German automaker, Audi AG has recently announced plans to add its luxury crossover SUV Audi Q7 to its on-demand car rental service, Silvercar. As per sources, users can initially book the SUV for rentals in Los Angeles, Denver, Miami, Fort Lauderdale, Orlando, Salt Lake City and Phoenix starting February 15th, 2019 while a nationwide rollout is likely to commence in June 2019.
According to Engadget, Audi bought Austin based Silvercar in 2017 and has since expanded its services to 25 locations across the U.S. In September, the company started a pilot project for its luxury car rental subscription in Dallas, claim reports.
Reliable sources claim that Silvercar, now with Audi's four best in class luxury vehicles and enhanced mobile-first booking experience, will continue to deliver on its promise of luxury mobility solutions and easy access to personal transit service to consumers.
Furthermore, Silvercar plans to add new locations to its service in 2019 in addition to the recently opened Charlotte, Downtown San Francisco and Washington D.C. locations, cite sources.
Reportedly, Audi Q7 has raised the bar for luxury SUVs by offering excellent driving dynamics, advanced driver-assistance systems, innovative technology and connectivity solutions. The SUV comes with advanced features like Audi virtual cockpit with Google Earth, Quattro all-wheel drive, Audi smartphone interface and Audi drive select.
Sources claim that Silvercar will continue to offer customers access to old or new models of Audi A4, A5 Cabriolet, Q5, and Q7 with onboard GPS navigation, Wi-Fi, and SiriusXM satellite radio at no added cost.
Moreover, renters will continue to benefit from Silvercar's no mileage restrictions, no fuel upcharges, no additional fees on toll, and no fees for car seat rental policy. The prices for Audi A4 will start at $59/day while for Audi Q5 will be around $69/day, cite sources.