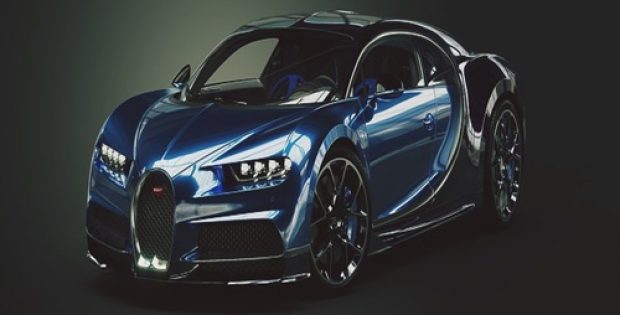 The hypercar comes as a tribute to the legendary Bugatti Type 57 SC Atlantic, which celebrates its 80th anniversary in 2019.
Volkswagen-owned French sports car brand, Bugatti Automobiles S.A.S. has recently unveiled its whopping €16.7 million ($19 million) price tagged hypercar called the Bugatti La Voiture Noire at the 2019 Geneva International Motor Show in Switzerland, setting the mark for the world's most expensive production car ever made.
Until now, British luxury automaker Rolls Royce held the rank for the world's most expensive car with its $13 million Rolls Royce Sweptail, however, Bugatti has clearly overtaken the British auto brand with its coupe that sources claim offers the comfort of a luxury limousine and muscle of a hypercar.
According to Bugatti, the La Voiture Noire is a modern interpretation of the legendary Bugatti Type 57 SC Atlantic, which this year celebrates its 80th anniversary. For the record, only four Type 57 SC Atlantic were ever made that were designed by Bugatti founder Ettore Bugatti's son Jean Bugatti.
According to Forbes,Stephan Winkelmann, President, Bugatti Automobiles, said that the company, withthis debut, is paying its tribute to a long tradition, to France and to the inspiringwork of Jean Bugatti, and at the same time is transferring innovativetechnology, aesthetics and extreme luxury to a new age.
Speaking about its technical specs, the La Voiture Noire borrows much of its chassis from the Bugatti Chiron with distinctive bodywork, a longer wheelbase, a sophisticated glossy black finish, and major engine tweaks, making the automotive beast worth the rare price tag.
Moreover, at car's core sits Bugatti's iconic W16 8-liter 16-cylinder engine found in the Divo and Chiron which develops 1,479 horsepower and 1,180 lb-ft of torque, just like the Divo. However, unlike its predecessors, La Voiture Noire is said to be built more for cruising rather than just high-speed racing.
Reliable sources cite that although the hypercar's new owner hasn't been revealed yet, Ferdinand Piech, Volkswagen Group's former chairman will add it to his high-end car collection.