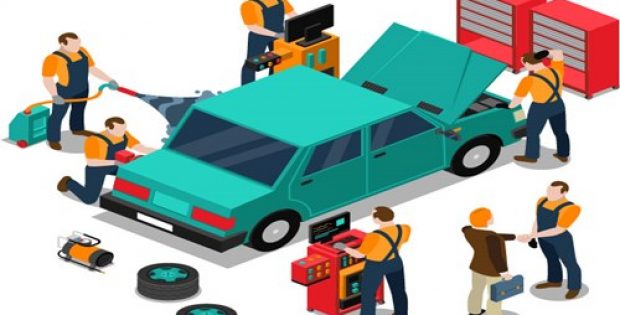 The new center will help the firm expand its global leadership in automated driving solutions.
Aptiv PLC, a globally renowned auto parts firm specializing in future mobility, has recently announced the opening of its autonomous mobility center in China. A move that will help the firm expand its leading autonomous driving know-how to the Chinese market.
According to trusted sources, the autonomous mobility center, located in Shanghai, will allow Aptiv to further its global leadership in automated driving solutions in the L4 autonomous mobility technology. Moreover, it will help extend its self-driving vehicle operations, with Singapore, Boston, Pittsburgh and Las Vegas emerging as one of Aptiv's major autonomous driving engineering hubs.
Speaking on the move, Karl Iagnemma, President, AptivAutonomous Mobility, said that the company, with high market acceptance of self-drivingmobility in China, speculates a strong demand for autonomous drivingtechnologies in the market.
He said that the firm is thrilled to expand its reach to China, bringing its autonomous driving expertise and capabilities to the country. He added that the expansion is significant for China, and globally, as it takes Aptiv one step closer to the broader adoption of automated mobility.
Reliable reports claim that Aptiv, in a bid to coincide with testing, is actively in talks with potential partners for mapping and commercial deployment of its vehicles in China. Sources suggest that the move will allow Aptiv to gain real-world experience with the local public and will support broader technology and IP development, two key aspects to grow commercial deployment and development of future mobility solutions.
For the uninitiated, Aptiv was the first firm to commercially deploy self-driving vehicles globally. It has been offering mobility services in Las Vegas since May 2018, in collaboration with ride-hailing app, Lyft, and is also conducting AMoD (Automated Mobility-on-Demand) research, development & testing in Pittsburgh, Boston and Singapore.
Reportedly, the company's commercial program, till date, has offered 40,000 paid autonomous rides, servicing over 2,100 destinations across the city of Las Vegas and Clark County, while maintaining an almost perfect average passenger rating of 4.95 out of 5 stars.